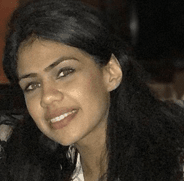 Dr Pooja Shah
Associate Dentist
GDC No. 265013
Qualifications: MPharm (Hons), BDS
She has attended many courses since graduating and has a passion for providing the highest quality and care to her patients. Since graduating she has completed part 1 of the MJDF examinations to become a member of the Royal College of Surgeons and completed training in short term orthodontic treatment such as Invisalign and quick straight teeth. Currently, she is undertaking a diploma in endodontics (root canal treatment).
She has a calm caring approach to patient care; in particular she enjoys the rewarding aspect of cosmetic dentistry, in particular composite bonding and aligning teeth. Her emphasis focuses of preventative dentistry and educating her patients.
In Pooja's spare time she enjoys travelling and participating in a number of sporting activities in particular badminton. Recently she has taken up photography.
Back to Team